About
Le Tiret (2021 – 2031)
Alice Rivaz (1901 – 1998) is known as one of the great Swiss writers of 20th-century, and a pioneering feminist novelist in French. She is buried in Cimetière des Rois, among the monuments dedicated to the memory of prominent figures from Geneva. Her grave, both elegant and surprisingly discreet, consists of a fragment of rock adorned with metal letters, including her name, her dates of birth and death, and in between: a little dash.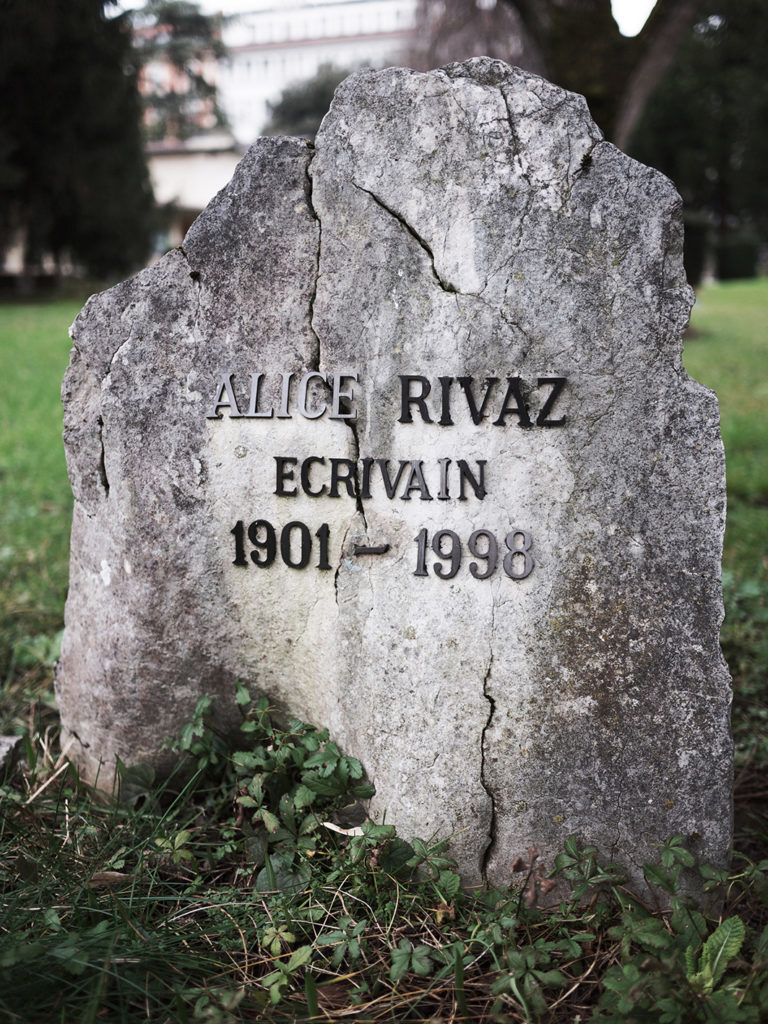 In two of her short stories written more than forty years apart (Une Marthe in 1944, La Bonne in 1985), Alice Rivaz evokes this dash on our graves that is supposed to contain our whole life, but which doesn't speak of the richness of experiences and relationships that characterized it. From this simple punctuation mark, she develops a profound reflection on life as a passage – from one place to another, from one era to another – and on the mostly invisible practices of care and attention that sustain our existence.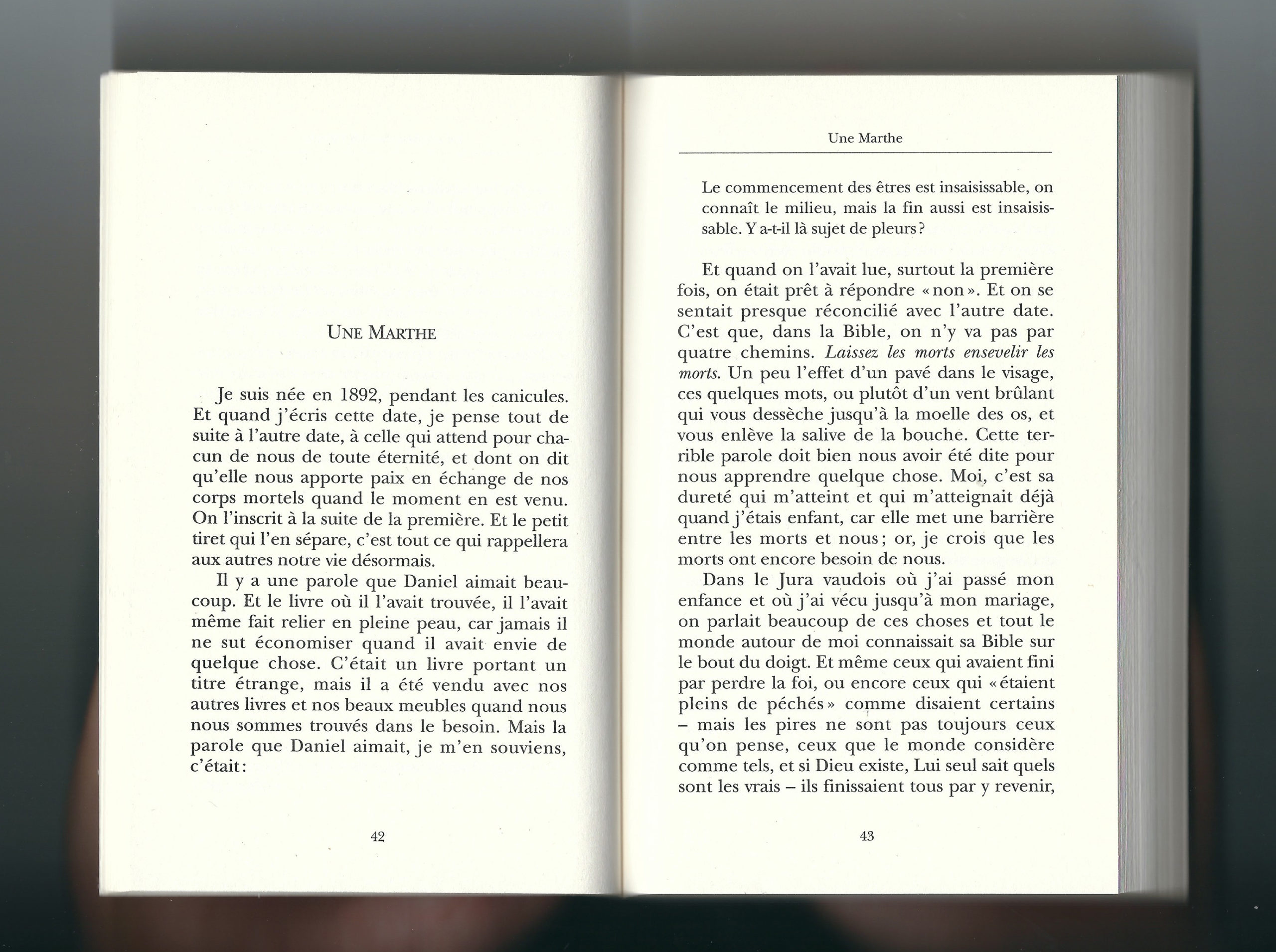 « Une Marthe », 1944;
« La Bonne », 1985 (« in Sans Alcool« , 1986 / Zoé, 2020)
Fascinated by this metaphor, we founded in 2021 the Institut d'étude des intervalles (iEi), a collective of Rivaz specialists, researchers and creators from various fields of knowledge and arts. In partnership with the art centre Villa Bernasconi in Lancy, our mission is to develop a ten-year program of public events questioning the themes that were dear to the novelist. These activities are organized around the sculpture Le Tiret, a wide bench designed from the dash on Alice Rivaz's tombstone, which artist Aurélien Gamboni had sculpted from Alpine granite.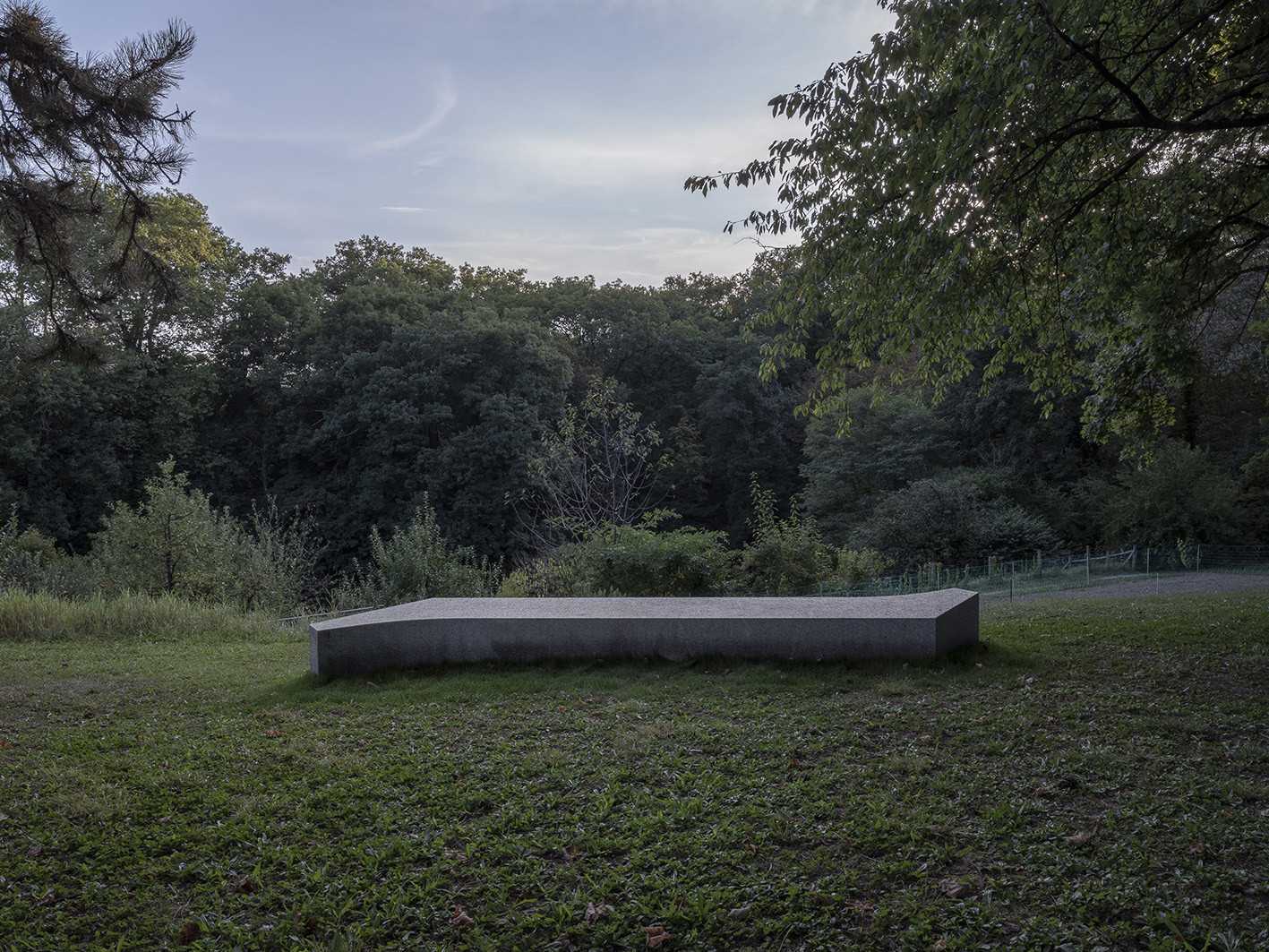 In September of each year, we organize a new episode of Le Tiret d'Alice around the sculpture, with an original program of encounters, readings and performances exploring in turn the main themes that this metaphor can raise. Echoing these themes, a short film is also produced each year by director Laura Cazador and the collective Casa Moonrise, while other events may take place with our partner institutions. We regularly publish editions, including a series of Inserts that are conceived to be added to existing books by their original authors.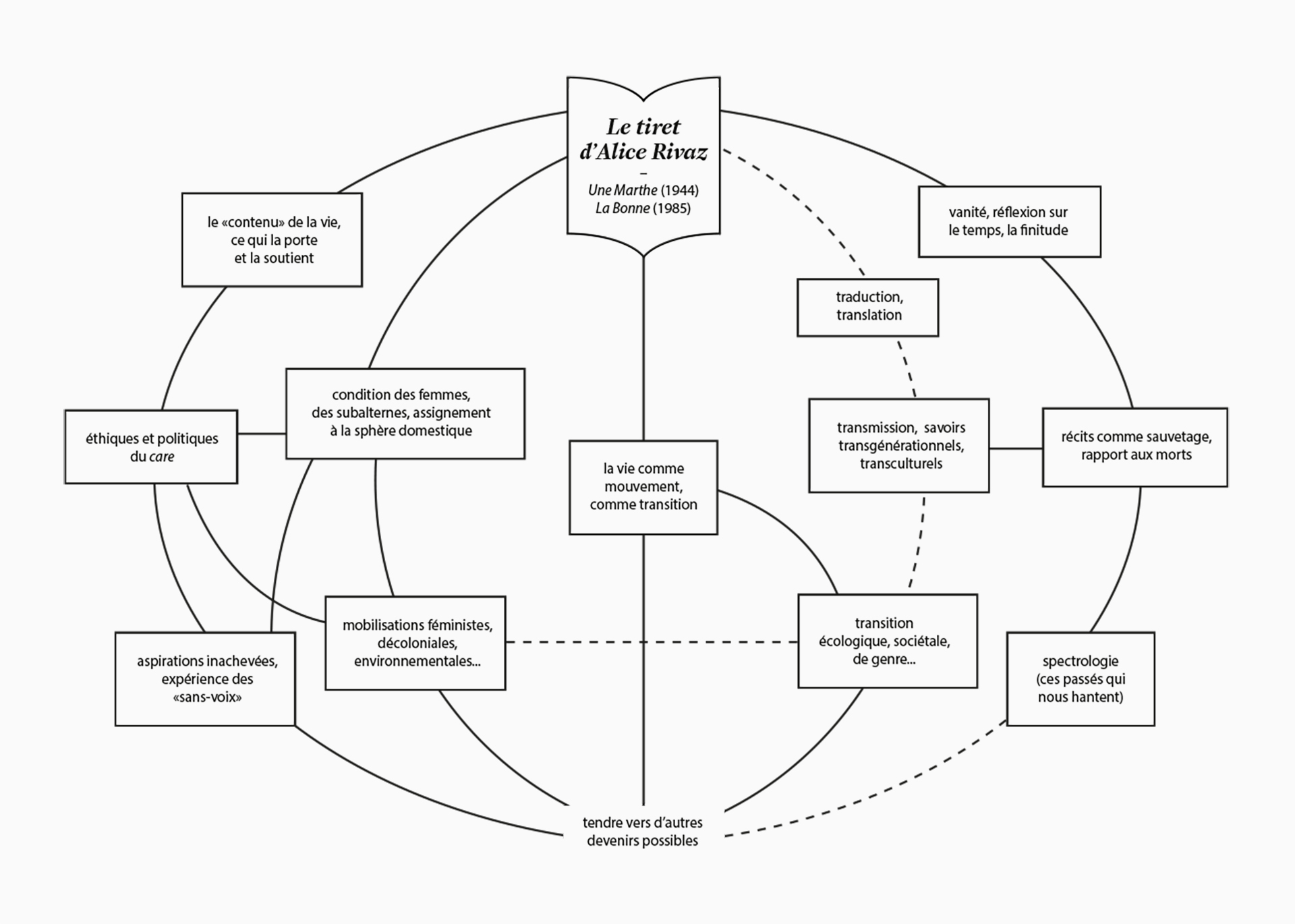 Mediation workshops can also be organized around the sculpture, whether as part of the School&Culture program, or in collaboration with other associations and private individuals. Selections of texts by Alice Rivaz related to different themes can be proposed in this context, in French or in one of the languages most commonly spoken in Geneva (English, Portuguese, Italian, German, Spanish, Albanian and Arabic), thanks to a multilingual dossier that we realized with Festival Babel.
Designed as a research and dissemination platform, this website gathers documentation on iEi's public activities, and aims to encourage exchanges and collaborations.
Please don't hesitate to contact us if you have questions, if you would like information on our mediation workshops, or if you wish to propose a collaboration: i_e_i@yahoo.com
Members

iEi

(2023)

Fanny Bénichou
Laura Cazador
Caroline de Cornière
Valérie Cossy
Sylviane Dupuis
Nadja Eggert
Aurélien Gamboni
Sara Alonso Gómez
Federica Martini
Laura von Niederhäusern
Veronica Pagnamenta
Stéphanie Pahud
Elena Alonso Perez-Avila
Céline Privet
Magali Raspail
Mariella Zolfanelli
Thanks
Association Alice Rivaz
Donatella Bernardi
Vincent du Bois
Catherine Bolle
Marianne Dyens
Christina Gasser
Christophe Hauser
Nicole Kunz
François de Limoges
Annina Meyer
Dylan Perrenoud
Valérie Pihet
Maud Pollien
Marie Roduit
Simon Ripoll-Hurier
Alexandra Roger
Véronique Rossier
Daniel de Roulet
Théo Soulié
Noah Stolz
Sandrine Teixido